THE BOOKSHOP OF "RUSSIAN ONLINE"
BOOKS AND DICTIONARIES
"COMPUTER IN THE RUSSIAN LANGUAGE TEACHING FOR FOREIGNERS."
Author: Dr. Sergey Fadeev. Monograph. - Moscow, 1990. - 83 p.
(Prize of Saint-Petersburg State University in 1991).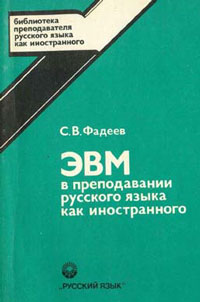 You can command this book from the author in .PDF format (for Acrobat Reader) only.
Delivery by e-mail.
Price: $US 2