Russian language software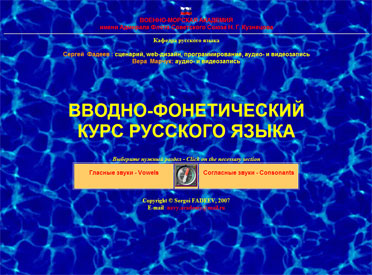 "Russian Introductory Phonetics Course. Elementary level - A1"
Author: Dr. Sergey FADEEV
Version Russian - English.
This interactive course is designed for self-learning and revision of Russian pronunciation: the Russian vowels, consonants, syllables, words and intonation.
It can be used as an addition to any Russian elementary learning course.
System requirements:

Computer Pentium/AMD 900 MHz,

RAM 128 Mb,

Operating system: MS Windows XP/7.0;

Google Chrome or Internet Explorer.
You can command this program from the author.
Price: $US 14
You can download this software from our site after the payment